Environment´s information
El Parque Natural de Urbasa y Andía, al oeste, destaca por muchas cosas, entre las cuales remarcamos sus frondosos hayedos y prados que podrás ver casi a vista de pájaro desde el mirador natural del Balcón de Pilatos en el circo del nacedero Urederra. La ciudad de Pamplona, a su vez, es un foco turístico primordial debido a su gran oferta de ocio, de parques, monumentos, museos, gastronomía, etc. Al norte de Pamplona está el cercano Bosque de Orgi y el Valle de Ultzama. Y desde Pamplona se puede optar por recorrer algún tramo del Camino de Santiago, tanto hacia el norte como hacia el sur (al menos hasta Puente la Reina, en coche).
Olza
10 km far away of Pamplona, so it is a perfect start point to do trips to any place of Navarre. Its parish was raised in the XIII century in Romanesque style of transition to the gothic although it was rebuilt in the XVI-XVII centuries, the façade and the start vault are renaissance, and the altarpiece is a good example of the Renaissance of Navarre. There are two windows and the bell gable of the Romanesque hermitage of Saint Bartolomé. There are a very well care area from the house-palace (including a dove-tower) and other which is ruined; the façade has seven windows and a blazon in the big ogive door, and there is a yard with blinded segmental arches blinded and one free.
Tours

* Pamplona.
* Olite.
* Puente La Reina.
* Estella.
* Roncesvalles.
* Foz de Lumbier.
* Sangüesa.
* Leire.
* Valley of Roncal.
* Mountain Chain Aralar.
* Forest of Orgui.
* Lordship of Bertiz.
* Valley of Baztán.
* Forest Irati.
* Bardenas Reales.
Activities
For being a quiet village of 30 inhabitants, one of the biggest pleasures is watching the nature and enjoying the silence.
WHERE TO GO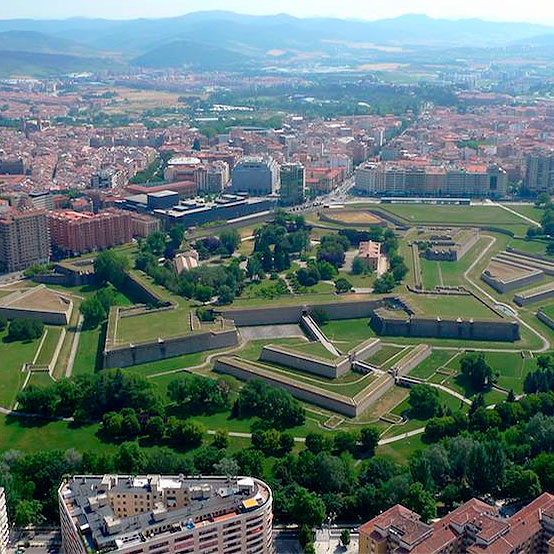 Pamplona
Pamplona invita a disfrutar pausadamente de sus parques y a callejear por su casco antiguo; invita a degustar su gastronomía y sus populares pinchos, regados con un buen vino, disfrutar de festejos ún...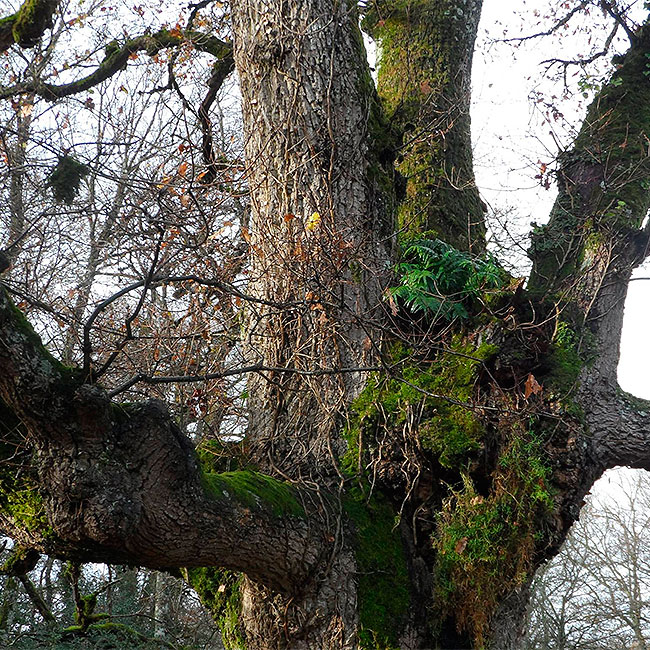 Robledal de Orgi
Bosque milenario, único testigo de los robledales húmedos seculares de Navarra con gran interés ecológico. Área Natural Recreativa con zonas de acogida, paseos y de conservación. Un paisaje singular q...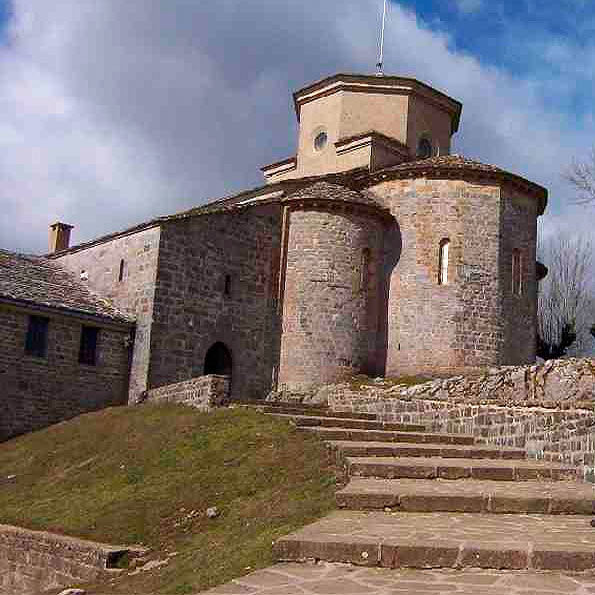 Santuario San Miguel de Aralar
Constituye uno de los centros de espiritualidad más conocidos de Navarra. Es un templo románico con tres naves y tres ábsides localizado en lo alto de la sierra de Aralar, desde donde se divisa una pa...
UPCOMING EVENTS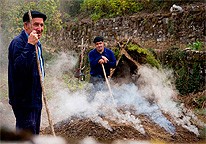 Orhipean en Ochagavía
En Ochagavía, 26 de agosto
La localidad se engalana para recrear la vida de sus gentes hace 100 años. Hilanderas, lavanderas, barberos, niños jugando y un largo etcétera de personajes ayudan al visitante a trasladarse a los alb...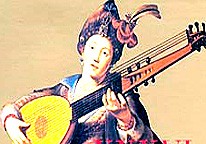 Semana Música Antigua
En Estella/Lizarra, del 1 al 15 de septiembre
Durante la primera quincena de septiembre se celebra la semana de Música Antigua en Estella-Lizarra, bella ciudad monumental, situada en pleno Camino de Santiago, conocida como la "Toledo del Norte". ...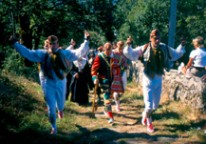 Danzantes de Ochagavía
En Ochagavía, 8 de septiembre
El Santuario de Nuestra Señora de Muskilda, situado a 2 kilómetros de Ochagavía, es testigo de estos primitivos bailes que se repiten desde hace ya más de trescientos años. Este lugar privilegiado, de...